ABOUT US
Fortier Wines & Spirits Sdn Bhd (FWS) is in the importation and distribution of
brown and white spirits for the duty paid and duty free markets in Malaysia
FORTIER WINES & SPIRITS SDN BHD (FWS) was incorporated on 23 December 2008, based in Klang Valley and with its business focus of 100% spirits at that time. Brand Principal owners like Remy Cointreau International, InverHouse, Russian Standard Vodka, Sazarac, Joesph Carton, Whyte & Mackay, Glendronach, Benriach, Danzka Vodka and Gonzales Byass, Japanese whisky brands, Akashi, Iwai, Togouchi, Irishman, Paul John and Amrut and many more.
In late 2018, FWS started their wines distribution with brands from Advini (Domaine Laroche, Mas La Cheveliere), Chapel Hill, Tyrrell's, Finca Decero, Cousino Macul, Wild Earth and a few more growing under the company's portfolio. It is throughout the decade that FWS has built the confidence from the principals from Duty Free and Duty Paid to be their business partners till date.
We have our own bonded warehouse, complete with a full logistic team and running an efficient inventory system. Having an excellent record of meeting customers needs has gained the trust of our working partners, wholesalers and brand partners that showcases our unbendable integrity, code of ethics and reliability.
Fortier Wines & Spirits is a strategic partner – as we strive in being a dynamic growing alcohol company in Malaysia (turnover of RM27M for the last financial year) having a reputable & strong network distribution channels in the domestic market and duty-free market. Our employees are well versed with their sales and marketing knowledge that completes the force in enabling FWS with a full market coverage for On Trade, Off Trade for both domestic and duty-free market.
---
The man behind the company – CEO
Continuing the legacy of the 1st generation of the Chua family, Dato' Chua Kok Chee, is the third generation that leads the Chua conglomerate. The second oldest family owned business in the trade, has progressively expanded throughout the years since 1953 through the many channels of distribution from the wholesale and parent company Chua Song Seng. Dato' Chua Kok Chee manages the top to toe operations of CSS Group of Companies. Being the third-generation owner, he is well versed in his vast knowledge in the Fast-Moving Consumer Goods industry. He has his strong beliefs that it is challenging to start a business, but it is tougher to maintain an existing business, moreover expanding its business is beyond the route of challenges. Carrying on the family's legacy has always been an uphill challenge, but Dato Chua Kok Chee, CEO of CSS Group of Companies has always maintained his positive ethics in his daily tasks.
Visions and Missions
Fortier Wines and Spirits aims to be a competitive and reliable company under the Chua Song Seng Group of Companies, in providing excellence in delivering quality and creative services that supersedes customers' and principals' expectations. Our mission is to become a professional distributor in achieving all objectives and strategies in creating a solid triangular business partnership comprising of customers, wholesalers and corporate clientele. We will honour our integrity, trustworthiness, responsibilities, commitments and passion in this initiative driven industry. We believe in providing genuine, quality and value-driven products to our customers at reasonable prices and establishing long term camaraderie with our business partners, be it principal brands, suppliers, wholesalers and customers. We envision in being the leader in providing innovative and reputable products and services focusing primarily on our customers.
---
2008

Incorporated on 23rd December 2008

2009

Distrbute Remy Cointreau International brand - Cognac

(DP & DF Market)

2010

Distribute Inver Hose portfolio - Speyburn, Old Pulteney and Balblair Single Malt

(DP & DF Market)

2012

Distribute Russian Standard Vodka, Sazarec (Bitter), Joseph Carton
(DP & DF Market)

2013

Distribute Jura Single Malt Whisky

(Whyte & Mackay)

(DP & DF Market)

2014

Distribute Glendronach (BenRiach)

(DP & DF Market)

2014

Distribute Dalmore, Harveys Birstrol

(Whyte & Mackay)

(DF Market)

2016

Distribute Danzka Vodka

(DP & DF Market)

2017

Distribute IWAI Japanese Whisky

and Premium Wines

2018

Distribute Beam Suntory brands (DF Market)

and Beluga Vodka

2020

Beyond - Continue to flourish As the Purveyor of fine wines & spirits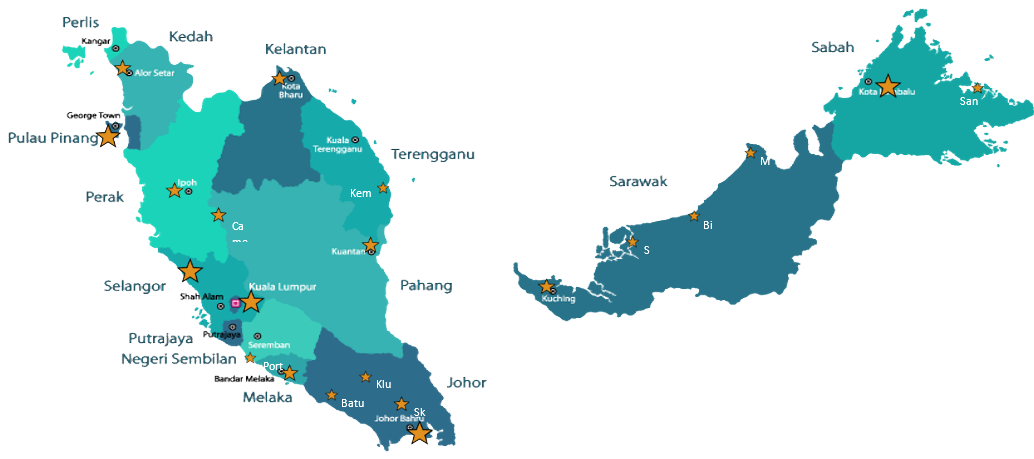 ---
CUSTOMER SERVICE EXECUTIVE
Possess at least a Diploma or equivalent
Computer literature
At least 2 years working experience in the related field
**Join us ! Submit your resume to hr@fws.com.my**