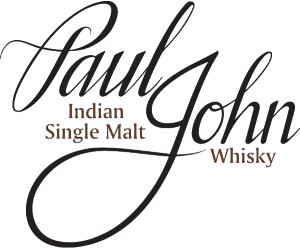 Paul John
Age old culture, lush tropical mangroves with glorious beaches, delectable cuisines and kind hospitality, Goa always has an extraordinary enchantment in its air. That's probably why Goa is not just a place but a whole experience. And that's why Goa is home to our Single Malts. Paul John Single Malt is a unique combination of Indian 6-row barley, water from the Western Ghats, new-age technologies and passion. The liquid is matured in carefully selected charred American white oak barrels, which are stored in two different warehouses, giving the whisky its own character and each cask its own flavour.
Step Into Out World
The making of The Great Indian Single Malt is a story unto itself. The beautiful landscape of Goa inspired us to create our many variants. With the help of our Master Distiller, Michael D'Souza, we skilfully drew out the stories of Goa in our Single Malts. To bring them alive, we set up a distillery with the best of time-tested processes and new-age technologies. We called in experts from the UK to install a set of traditionally designed copper pot stills, with a production capacity of 3000 litres a day.
The natural, warm temperatures of Goa work in our favour, allowing our whiskies to mature faster. The angel's share of our Single Malts is around 8% per annum. For maturing our malts, we use carefully selected American white oak casks, and store them in an underground temperature-controlled cellar. What comes of this process is sheer magic.
Our Master Distiller
Meet Michael D'Souza. The man behind The Great Indian Single Malt. His passion for whiskies drew him into the world of distilling in 1993. With time, his love for the drink and knowledge only increased. In 2009, he became the Master Distiller at John Distilleries.
He brings to the fore all his skill and helps us craft our Single Malts. Each one perfect to the last dram. Michael lends his expertise to every stage. Right from the critical stage of mashing to fermentation, distillation and maturation of the whisky. He also keeps a keen eye on the blending and preparation of whisky for bottling, making sure the highest standards and expectations are met.