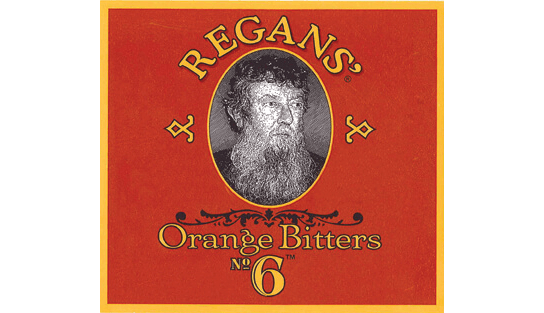 Regans' Orange Bitters No. 6
Regan's Orange Bitters No. 6 adds a twist to all types of cocktails. You'll be amazed at the difference just a few drops of this elixir can make. Developed by cocktail maven Gary Regan, this orange mixer is subtle, complex and generously spiced with cinnamon and cloves.
Gary Regan, notable for a great book called The Joy of Mixology, launched a new bitter brand in 2005 known as Regans' Orange Bitters No. 6. Prior to this, Regan had a few other recipes including Orange Bitters No. 5 which was referenced within his Joy of Mixology book. The problem with Gary's 5th attempt at orange bitters? It was too easy to drink and that's not good for a bitter. The launch of "No. 6" marks the first new bitter produced commercially since Fee Brothers fifty years ago.
Throughout the years Gary has experimented with bitter recipes that just didn't make the mark he wanted to leave on the industry until the famous Orange Bitters No. 6 hit the streets. Now, we all share it and utilize it in many historic cocktails along with brand new cocktail creations. Gary Regan partenered with the Sazerac Company, maker of Peychaud's bitters to produce his marketable Orange Bitters No 6 branding. Since the release of Gary's brand others have followed, from The Bitter Truth to Angostura Orange and so the history continues.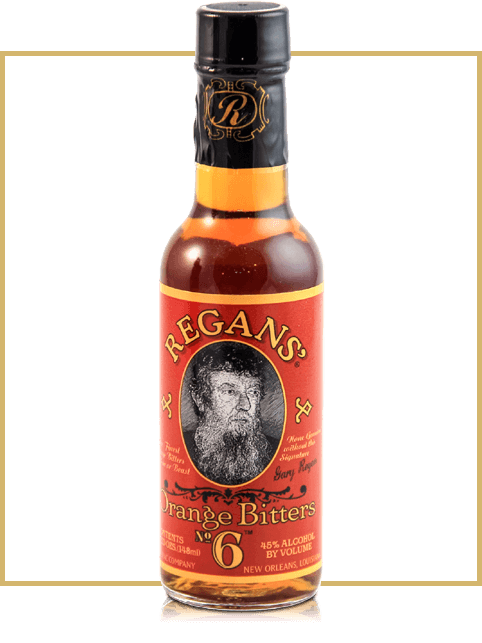 ---
Regans' Orange Bitters
Coming straight to the point, Regans' Orange brings a great citrus peel aroma straight up to your nose and compliments any cocktail boquete. Within a liquid (such as spring water), you get a herbal bite with a citrus-forward attack that ends in a bit of a ginger like finish. Gary designed a bitter that will be utilized wherever "citrus bitters" or "orange bitters" are called for in a recipe, especially older recipes.
| | |
| --- | --- |
| Color | Clear gold/orange, yellow tinge, paradoxically viscous and oily at the same time. |
| Aroma | Very dry, cardamom, cinchona, gentian, quinine, etc., bitter orange is more in the smell than taste. |
| Finish | A very spicy, mutli-layered orange bitters that bring a host of other necessary flavors to make a outstanding cocktail rather than a ordinary one. Don't let the apostrophe throw you (see the page below), this is excellent stuff. |
---