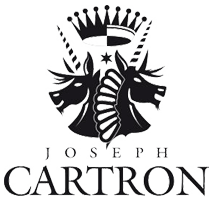 Joseph Cartron
The Joseph Cartron House is a family business since 1882, with roots deep in Nuits-Saint-Georges, in the heart of the Burgundy's grand cru vineyards. For well over a century, the Joseph Cartron family company has developed fruit liqueurs and distilled traditional eaux-de-vie (fruit brandies) of the highest quality, while keeping up with modern technology. Preserving and enhancing the original flavor of the fruits is the skill of a renowned distiller. 

This results from experience and rigorous care, right from the start of the harvest. The fruit must have a strong aromatic content; this can really only be found with the traditional varieties and because every harvest is different, each production involves immense care.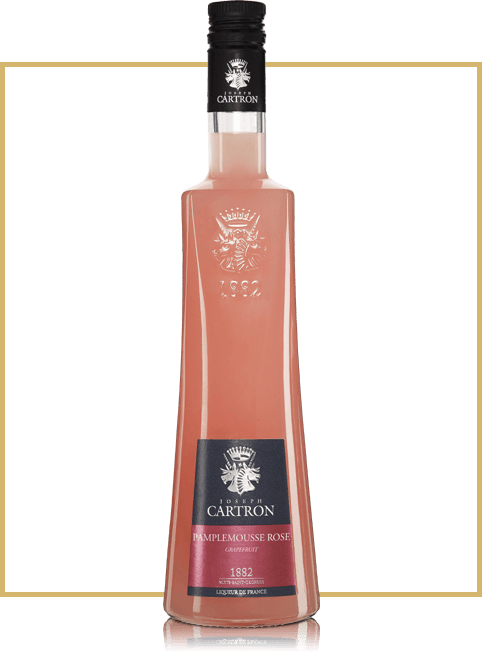 ---
Pamplemousse Rose
Wonderful liquor Joseph Cartron, Pamplemousse Rose sends tart flavor and original taste inherent pink grapefruit. Due to these characteristics drink often used as a component of a variety of cocktails. The composition of the liquor include: grapefruit juice concentrate, the sugar and alcohol. All ingredients were mixed in a well-defined proportions. The alcohol is selected with neutral qualities to the drink could feel the charm of maximum complexity and taste of citrus fruit. Production of liquor - a complex and delicate art, which Kartron family speaks perfect. All components of the drink perfectly balanced according to the family recipe, kept in strict confidence.
The aromatic power, the energy of the fruit as well as its freshness are all faithfully reproduced in Joseph Cartron's Lychee liqueur. Unusual, astonishing in the concoction of surprising cocktails.
| | |
| --- | --- |
| Color | Liquor beautiful soft pink color. |
| Aroma | Against the background of expressive, slightly tart flavors of pink grapefruit clearly discernible motives refreshing peppermint and mint green. |
| Taste | For liquor characterized oily texture and a fresh, soft, wonderfully balanced flavor with hints of pink grapefruit. Incredibly long aftertaste noted mild spicy bitterness. |
| Gastronomy | Liqueur with ice is a wonderful aperitif and digestif, it can also be used to prepare various cocktails containing wine, champagne and lemonade. |