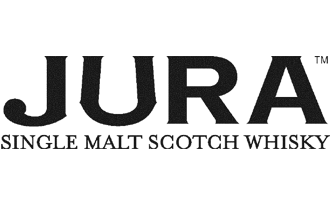 Jura
The only (legal) distillery operating on the island of Jura to the north of Islay. With less than 200 people living on the island, it's at the heart of their community and sits in the middle of Craighouse, the island's biggest town.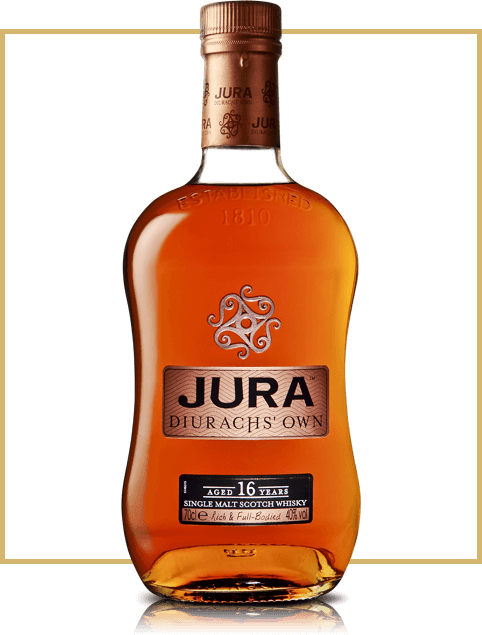 ---
Diurachs' Own 16 year old
Light and delicate, a very nice starter to drinking malt whisky. Great way to start the evening with an aperitif to start the night off.
Rich & full-bodied with hints of citrus fruit and toffee. Flavours of dark chocolate combined with oranges and spices leave a sweet toffee and honey finish.
Nurtured for sixteen long years, this is the whisky of choice for the people of Jura. It's a subtle malt - unassuming, understated yet intriguing. Qualities often attributed to the Diurachs themselves. Understandably, the islanders are drawn to it above all others. To honour this unique bond, the symbol of the Diurachs adorns each and every pack.
| | |
| --- | --- |
| Color | Rich amber gold |
| Nose | Vanilla and honey with hints of ginger.A sweet yet spicy aroma |
| Taste | Creamy chocolate, orange peel, cinnamon spice and hints of smooth soft honey |
| Finish | Delicate crisp finish leaving Marzipan |