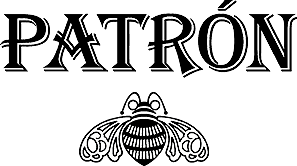 Patrón
Patrón is the biggest selling ultra-premium tequila in the US.
Each bottle is hand-labeled and inspected–over 60 hands touch every bottle of Patrón before it leaves the distillery.
The brand is one of the few tequilas to still use the traditional stone wheel, called a "tahona," to crush its agave.
The Art of Patrón
Skilled Jimadors work steadily to uproot only the finest Weber Blue Agave and strip away the leaves with a sharp tool called a Coa. This reveals the heart of the plant, the piña. A reverse osmosis system and state-of-the-art compost machine right on the premises add to the sustainability of everything we do. The pinas are hand chopped and baked. Softened considerably, they go on to be crushed by a two-ton volcanic stone tahona wheel and a roller mill to release their sweet juices. But it doesn't end there. The resulting mixture is fermented for three days, distilled and then placed in a variety of handmade barrels to age.
A Unique Piece of Art
The tequila itself may be the most obvious element in our craft story, but in Mexico, skilled glass artisans hand measure and mold our Patrón Tequila bottles, using mostly recycled glass. Topped with a high-quality cork. Our regard for the environment extends all the way to Portugal, where the corks are made. There, workers cut the outermost layer of bark from cork trees, a process that can only be done during a very specific window of time to remain sustainable.