FORTIER WINES & SPIRITS SDN BHD (FWS) IS IN THE IMPORTATION AND DISTRIBUTION OF BROWN AND WHITE SPIRITS FOR THE DUTY PAID AND DUTY FREE MARKETS IN MALAYSIA
About the Company
FORTIER WINES & SPIRITS SDN BHD (FWS) was incorporated on 23 December 2008, based in Klang Valley and with its business focus of 100% spirits at that time. However in late 2018, FWS started their wines distribution as new portfolio for the company. Today, we have our own bonded warehouse, complete with a full logistic team and running an efficient inventory system. Having an excellent record of meeting customers needs has gained the trust of our working partners, wholesalers and brand partners that showcases our unbendable integrity, code of ethics and reliability. We strive in being a dynamic growing alcohol company in Malaysia (turnover of RM27M for the last financial year) having a reputable & strong network distribution channels in the domestic market and duty-free market.
The man behind the company – CEO
Continuing the legacy of the family owned business, Dato' Chua Kok Chee, is the 3rd generation that leads the Chua conglomerate. The company progressively expanded throughout the years since 1939 through the many channels of distribution from the wholesale and parent company Chua Song Seng. Dato' Chua manages the detailed operations of CSS Group of Companies. Being the 3rd generation owner, he is well versed in his vast knowledge in the FMCG industry. He has his strong beliefs and acumens as to maintain an existing business is challenging and he continues to expand over the decade. Carrying on the family's legacy has always been an uphill challenge, but Dato' Chua Kok Chee, CEO of CSS Group of Companies has always maintained his positive ethics in his daily tasks.
2008

Incorporated on 23rd December 2008

2009

Distrbute Remy Cointreau International brand - Cognac

(DP & DF Market)

2010

Distribute Inver Hose portfolio - Speyburn, Old Pulteney and Balblair Single Malt

(DP & DF Market)

2012

Distribute Russian Standard Vodka, Sazarec (Bitter), Joseph Carton
(DP & DF Market)

2013

Distribute Jura Single Malt Whisky

(Whyte & Mackay)

(DP & DF Market)

2014

Distribute Glendronach (BenRiach)

(DP & DF Market)

2015

Distribute Dalmore, Harveys Birstrol

(Whyte & Mackay)

(DF Market)

2016

Distribute Danzka Vodka

(DP & DF Market)

2017

Distribute IWAI Japanese Whisky

and Premium Wines

2018

Distribute Beam Suntory brands (DF Market)

and Beluga Vodka

2020

Beyond - Continue to flourish As the Purveyor of fine wines & spirits
Where are the products distributed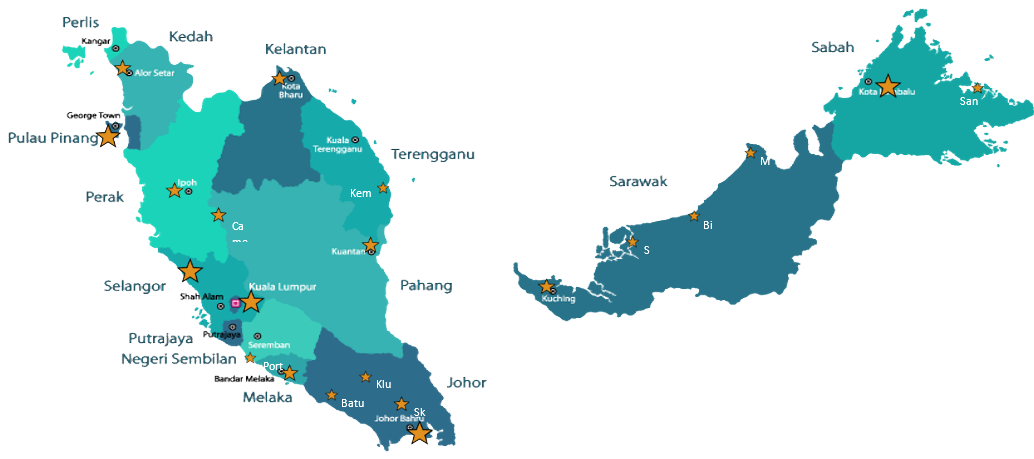 Made from distilled wine or fruit, types of brandies include those aged in wood, those clear and unaged, and pomace brandies.
From Irish whiskey to Kentucky bourbon, there are as many styles of whiskey as there are regions that produce it.
Tequila is make only from blue agave produced inside the Mexican state of Jalisco and in some municipalities in Guanajuato, Michoacan, Nayarit, and Tamaulipas.
Vodka can be distilled from many different ingredients including grains and potatoes, and mixes well with anything.