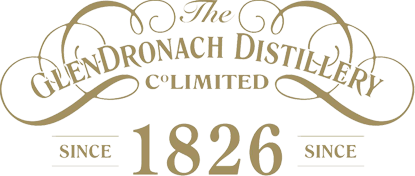 Glendronach
Glendronach was founded in 1826 by James Allardice (also spelt Allardyce and Allardes), and almost completely destroyed by fire a decade later. After the rebuild, Allardice - a colourful character - is rumoured to have accidentally ensured the popularity of his whisky in Edinburgh in the 1840s by gifting a quantity of it to some local ladies after a failed sales trip to the city.
Standing the Test of Time
Inside are a traditional rake and plough mash tun, wooden washbacks and four stills which were coal fired until 2005, the last in Scotland to be heated in this way. Today there is just a quiet susurration of steam in the stillhouse, but the oddly shaped wash still and the plain sides of the spirit still cut back on reflux, helping to build weight in the spirit.
The GlenDronach Portfolio
The GlenDronach Distillery is famous for producing richly sherried single malt whiskies of inimitable and individual character. April 2009 marked the re-launch of the already popular 12 year old Original as well as the return on the iconic older expressions - the GlenDronach 15 and 18 year olds. Since then we have developed the range with superb expressions matured in the highest quality sherry casks.