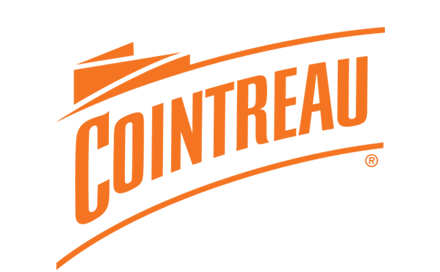 Cointreau
Cointreau is a premium French liqueur that was established in 1849 and created from a perfect balance of sweet and bitter orange peel. The unique character and flavour ensure that it is at the heart of the finest classic cocktails, from a zesty Margarita to an elegant White Lady. Cointreau is equally enjoyed as a refreshing long drink topped with soda and a squeeze of lime.
In 1849, Angers, France, confectioner Adolphe Cointreau and his brother, Edouard-Jean, created a new kind of spirit blended from the unique fruits of the area: the "Guignolet". Seeing the immediate success of their products, the two brothers founded the first Cointreau distillery in Angers on the banks of the river Maine. Edouard Jean's son, Edouard, who had travelled extensively throughout Europe, noticed that the traditional opaque liqueurs packaged in elaborately decorated bottles, were losing favour with the public. He envisaged creating a dramatically different kind of spirit - a crystal-clear liqueur - based on a perfect blend of sweet and bitter orange peels from the most exotic parts of the world: Cointreau was born.
To distinguish this new spirit from all others, he decided to package Cointreau in a square bottle with rounded corners and a warm amber colour - a refined and graceful bottle that would remain fashionable throughout the ages In 1961, a very important decision was taken: Cointreau became the brand name's only product. All the other products from the range were confided to the company Regnier, bought in 1956. The name of Cointreau alone perfectly sums up what it is: a brand, a company, a product and a family. From that moment onwards, Cointreau was on its own. The company is still represented by Edouard's grandson, Pierre Cointreau, Honorary Chairman. The group is chaired by a woman, Dominique Heriard Dubreuil.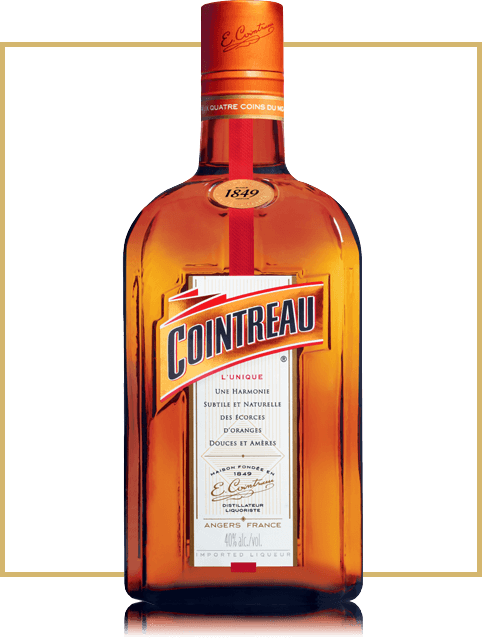 ---
Cointreau Liqueur
Classic crystal-clear liqueur - based on a blend of sweet and bitter orange peels. Cointreau's iconic square bottle can be found in virtually every bar in the world.
| | |
| --- | --- |
| Color | Clear appearance. |
| Nose | Rich & strong orange flavour with fruity, floral and herbaceous notes. |
| Palate | Well balanced between alcohol, sugar and orange essential oils. Clear, sweet and smooth first taste, persistent in mouth. |
| Finish | Drink on ice, or in classic cocktails such as the Margarita, Cosmopolitan, and Side Car. |
---