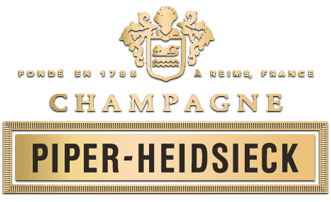 Piper-Heidsieck
Piper-Heidsieck is a Champagne house from the Champagne region of France. Founded by Florens-Louis Heidsieck in 1785 in Reims, the Heidsieck name was combined with the Piper name in 1838. Piper-Heidsieck is owned by private French luxury goods EPI headed by Christopher Descours. Today, Piper-Heidseick wines emit a range of flavours and colours to delight all the senses.
A Precious Balance
The harvested growths are vinified separately with due patience and care: variety by variety, growth by growth, in order to respect the typicity of their origins. The more nature is allowed to do its work, the less need there is for the wines to be filtered, centrifuged or racked and the better they will be. PIPER-HIEDSIECK has practised this gentle, almost loving method of winemaking for more than ten years. It is its hallmark and a guarantee of unfailing excellence.
Exceptional Expertise
In order to preserve this quintessence, everything which touches the wine and which the wine touches is strictly controlled and monitored. Once a new piece of equipment or a new technique is proven to contribute to this quality, it is incorporated into the creation process. Dating from 1995, the magnificent winery is without doubt the best example of this. And finally, its coveted treasure, the reserve wines, is placed into secure cellars, which are kept at a strictly controlled temperature.