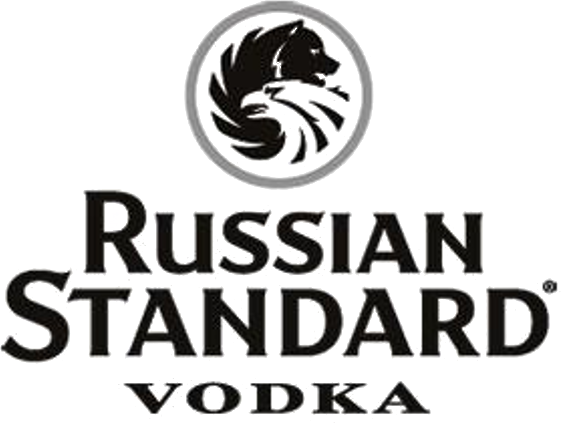 Russian Standard Vodka
(Russian: Русский Стандарт, Russkij Standart) Vodka is a major Russian premium vodka brand. The brand was founded by Roustam Tariko in 1998 using the principles developed for vodka established in 1894 by famed Russian scientist Dmitri Mendeleev.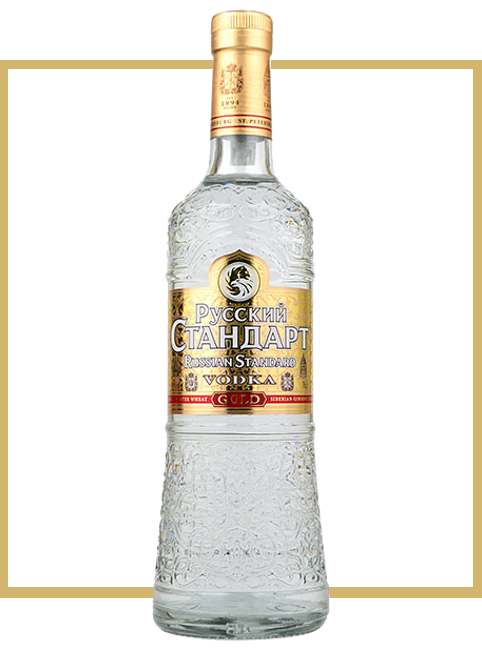 ---
Gold
With a beautiful embossed bottle and real rose gold-foiled label. Russian Standard Gold embodies the vibrant spirit of Russian generosity and gift giving. Russian Standard Gold is inspired from an ancient Siberian vodka recipe made popular by Peter the Great and has extracts of Siberian Golden Root. This ingredient creates a unique rich tasting vodka which adds vitality to any celebration.
"The only vodka for gifts and celebration."